Beeswax Works
Regular price
Sale price
$20.00
Unit price
per
Sale
Sold out
Pure Canadian Beeswax
Hand Poured and Hand Wicked
Three Inch Tall Pillar Candle
Cotton Wick
Approx. burning time 35-45 hours 
(Dimensions 10cm x 7cm x 7cm / 3" tall)
Share
View full details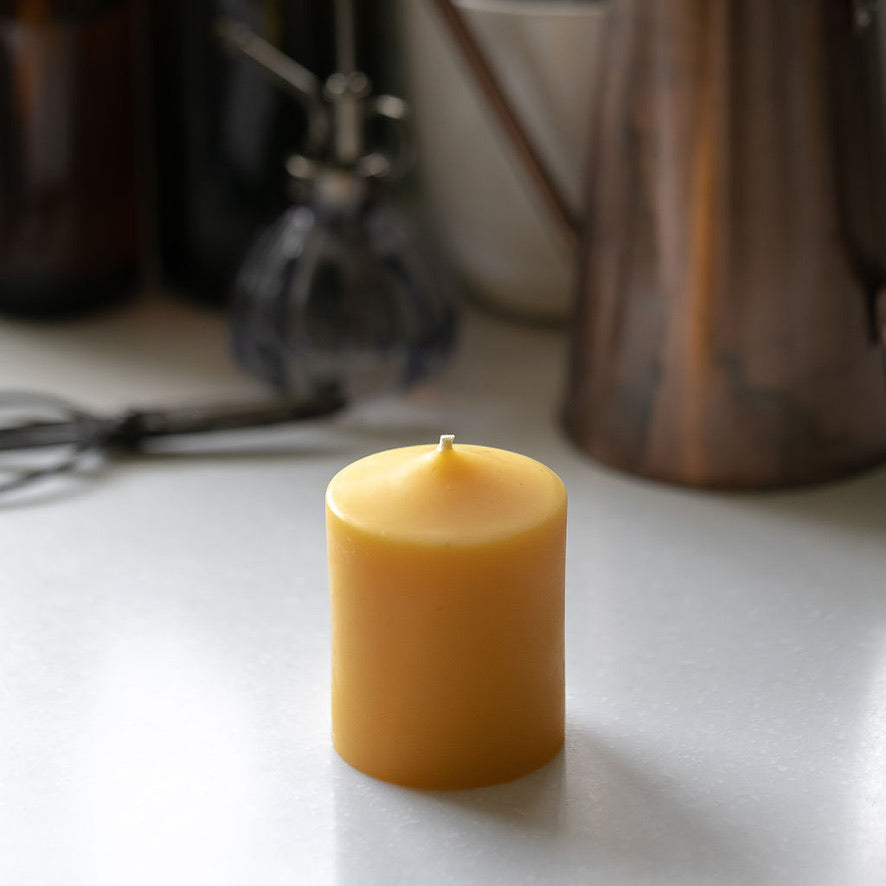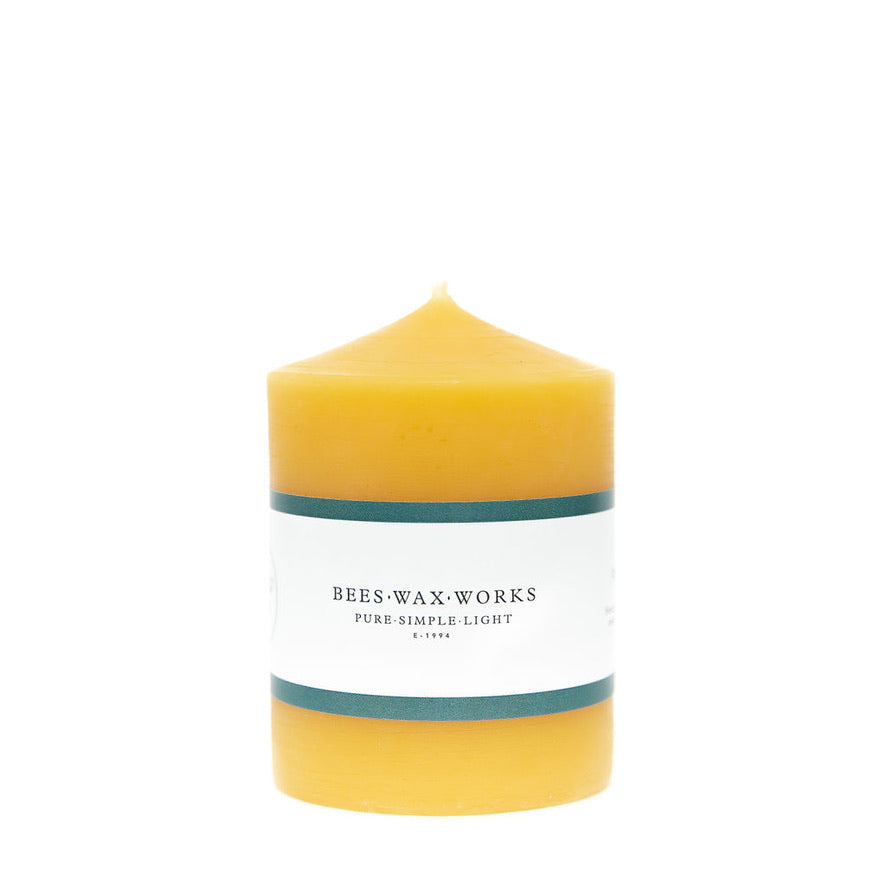 love the glow
these burn beautifully. i love that they last a long time. they give my evening an enchanted feeling. if i have a bit of leftover wax, i simply feed it into a larger candle. very happy with my purchase.
Hi Maria
Thank you for your review - we appreciate your time.
We are happy you are happy with your purchase of our candle.
All the best,
BWW
Three Inch pillar candle
It's a beautiful candle, it smells great an dI love beeswax BUT sadly there was at least 1 inch left of my pillar candle without a functioning wick
Hi Marijke,
Thank you for your review - we appreciate your time.
We hand wick our candles and do not use mass produced metal wick tabs on our pillar candles. This may be why you have extra wax at the bottom; save the wax and 'feed' it into a large wax pool of another candle.
I'll pop you an email.
All the best,
BWW
Beautiful, pure and a great price
We love these beeswax candles. They smell divine and offer such a lovely glow! Thanks for making such pure, clean burning candles. Perfect for the holiday season!
Lovely candles! Very happy with them!
Hi Dana - thank you for your review.