Beaded Pillow Box
Regular price
Sale price
$10.50 CAD
Unit price
per
Sale
Sold out
Pure Canadian Beeswax Candle
A shape reminiscent of Grannie's sewing box; the one beside her rocker and the best spot near the fire.
Burn Time 15-18 hours
Cotton Wick
(Dimensions 5cm x 5cm x 5cm)
Handcrafted

Traditional beeswax chandlery is the alchemy of turning flowers into light. Warm, luxurious illumination that celebrates your home. Our artisanal candles are hand-crafted in our studio in the Pacific Northwest, using only pure, wild Canadian beeswax, filtered through clay and charcoal to ensure quality.
Sustainability

Beeswax is both sustainable and protects biodiversity; a natural, renewable resource, sourced from apiaries throughout British Columbia and Alberta. The colour of the wax changes season to season, depending on what flowers the bees gather pollen and nectar from - to feed the hive. As the bees move from flower to flower they pollinate our planet.

Our candles are a treasured gift of aroma, form, and an indulgent, intimate light.
Maintenance

Trim the wick after each burn to a quarter of an inch, slightly longer for tapered candles.

As the candle burns down, gently thumb in the melted wax inwards, to contain the wax pool.

To extinguish, smartly press the wick into the wax pool. This will not only ensure the absence of smoke but will re-coat the wick for the next lighting.

Bloom is a whitish patina that may form over time. This is the natural rising of minerals to the surface, and may be wiped away with a lint-free cloth.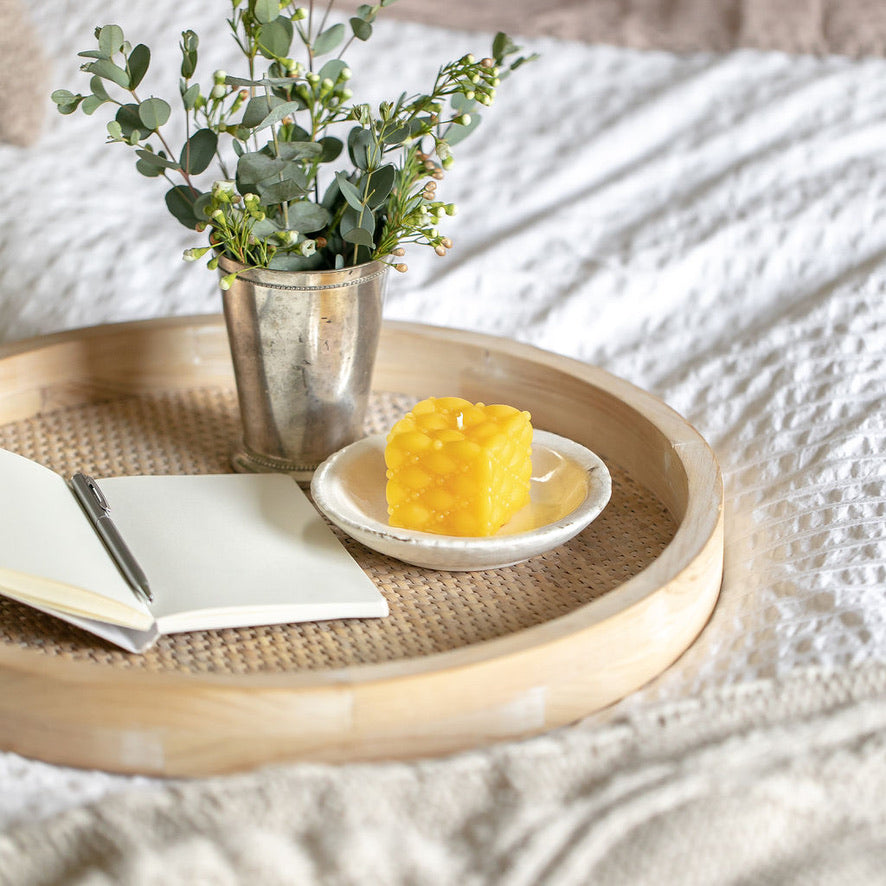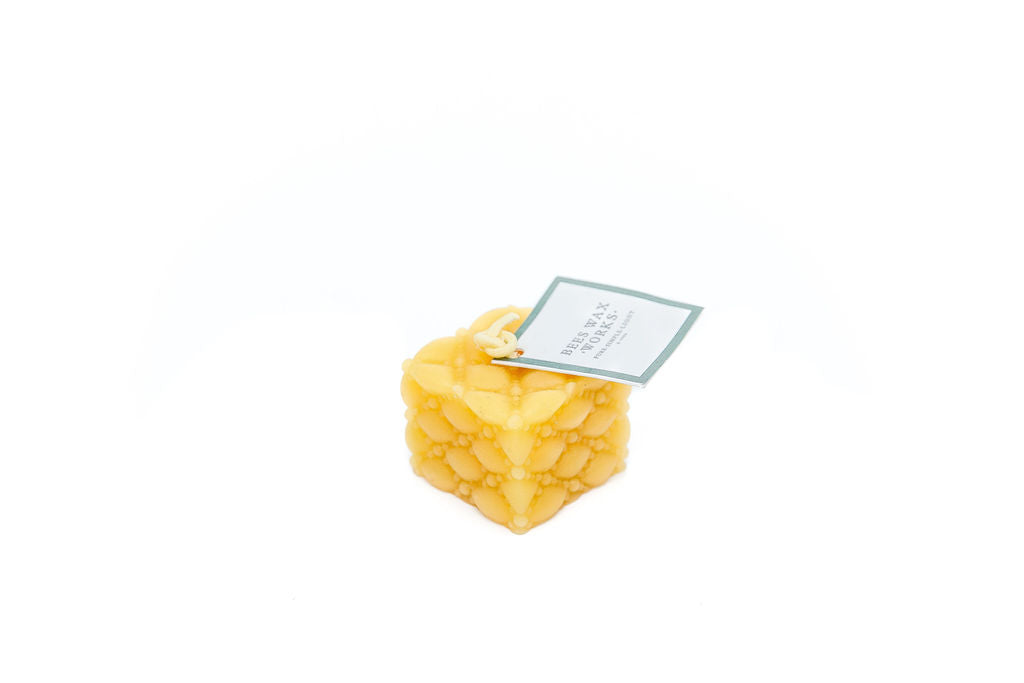 Decorative and gorgeous
I bought three of these candles many years ago at a craft fair. I had them displayed until I burned them last year. I was happy to be able to reorder them online. They are gorgeous and burn really nicely. I highly recommend. Great customer service as well.
Thanks for the note Hana. I loved meeting new people at the craft shows - glad you enjoyed them.