Five Inch Pillar Candle
Regular price
Sale price
$23.80 CAD
Unit price
per
Sale
Sold out
Pure Canadian Beeswax
Hand Poured and Hand Wicked
Five Inch Pillar Candle
Cotton Wick
Approx. burning time 40-45 hours 
(Dimensions 14cm x 5cm x 5cm)
Handcrafted

Traditional beeswax chandlery is the alchemy of turning flowers into light. Warm, luxurious illumination that celebrates your home. Our artisanal candles are hand-crafted in our studio in the Pacific Northwest, using only pure, wild Canadian beeswax, filtered through clay and charcoal to ensure quality.
Sustainability

Beeswax is both sustainable and protects biodiversity; a natural, renewable resource, sourced from apiaries throughout British Columbia and Alberta. The colour of the wax changes season to season, depending on what flowers the bees gather pollen and nectar from - to feed the hive. As the bees move from flower to flower they pollinate our planet.

Our candles are a treasured gift of aroma, form, and an indulgent, intimate light.
Maintenance

Trim the wick after each burn to a quarter of an inch, slightly longer for tapered candles.

As the candle burns down, gently thumb in the melted wax inwards, to contain the wax pool.

To extinguish, smartly press the wick into the wax pool. This will not only ensure the absence of smoke but will re-coat the wick for the next lighting.

Bloom is a whitish patina that may form over time. This is the natural rising of minerals to the surface, and may be wiped away with a lint-free cloth.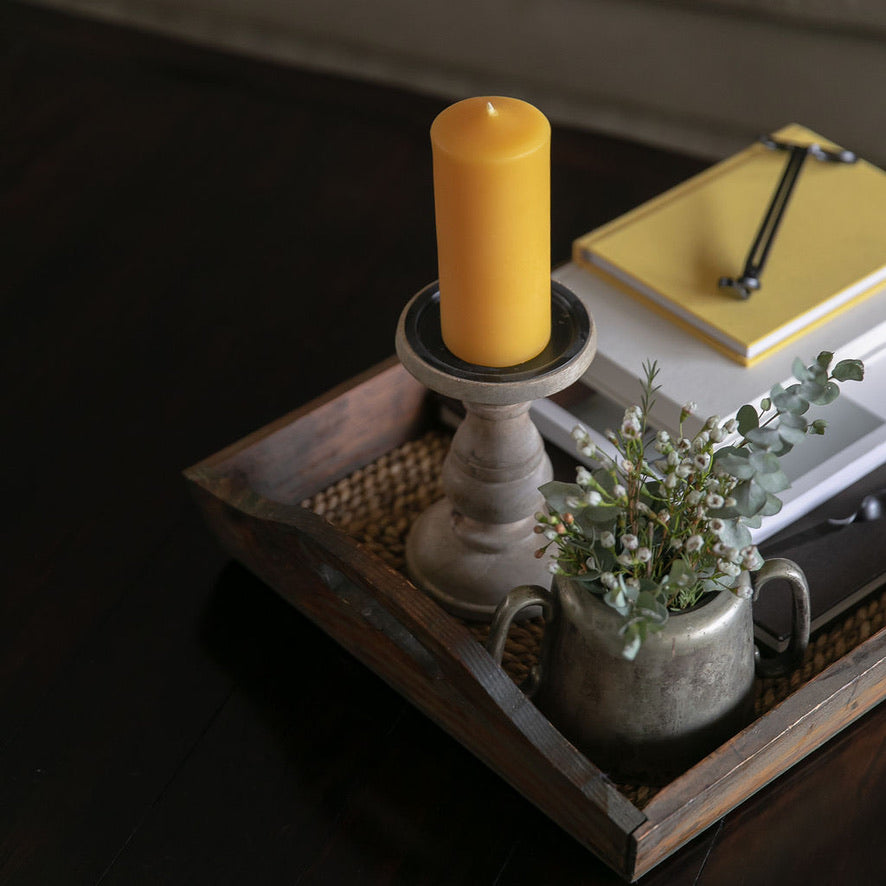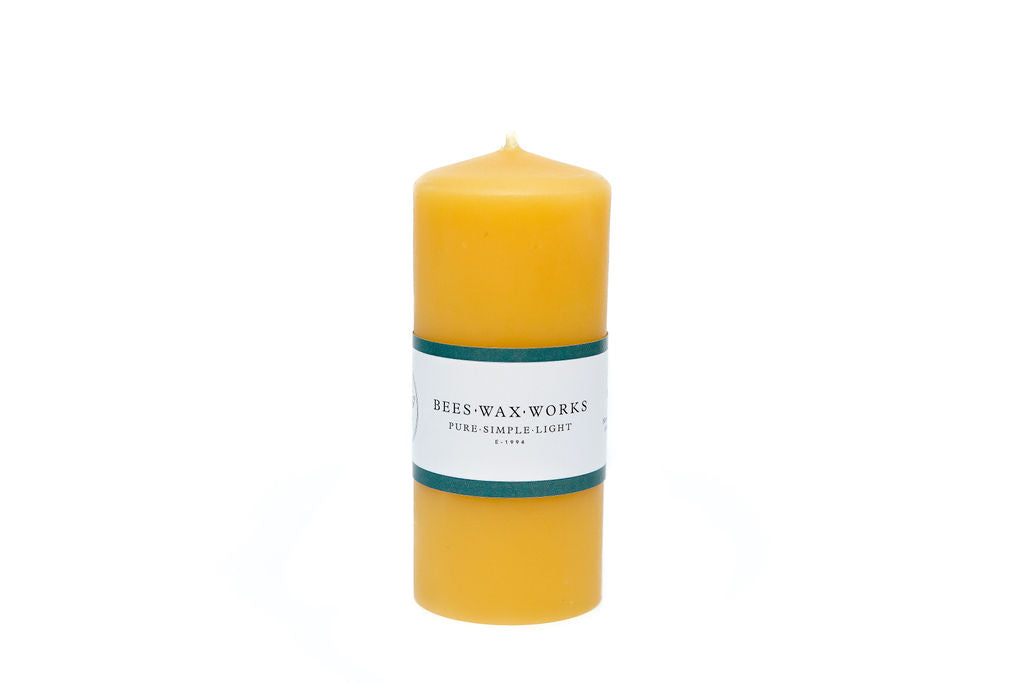 Luxurious
Thanks so much for making these beautiful candles! The quality shines through every light!
Hi DW - Thanks for taking some time to let us know that you are enjoying our candles.
We appreciate it!
BWW
Beautiful quality
I will be back for more. I love these candles.
Hi Chloe - thanks for your note. This is one of our post popular candles.
Take care
BWW
Great purchasing experience
This candle came so fast and with instructions, branded matches, and a hand written note which was so appreciated! Unfortunately the wick wasn't centred properly which made for an uneven burn.
Hi Abigail - thanks for your review. We are pleased that you were happy with your delivery. Our candles are all hand wicked and therefore not 'factory perfect' - we do try though :-)
I'll send you a pm.
Jill
Beautiful pillar!
These gorgeous pillars are my favourite beeswax candle. They have amazing burn time and being a sense of comfort and warmth to our home. Not to mention the wonderful properties of beeswax!
We agree Rachel - the smell is like no other. Thanks for your review.